Traveller Reviews
Dear Guests: here you can read some comments of travellers who visited Lake Baikal area during last years. See what our past customers think about their Siberia - Baikal Adventures with us.



If you would like to comment on the service we provide, have an advice and recommendation regarding the tours or activities or any interesting info that you would like to share with, please email

We are glad to receive any information from our customers. Your opinion is important for us and it will be used to improve our services. Please tell us all about it!

TRIP ADVISOR REVIEWS:

Baikal Explorer & Lake Baikal - Siberian District




Have you ever seen a frozen wave?!
If you visit Lake Baikal in Siberia in the winter, you will! Even though I grew up in a hot desert and was incredibly daunted, I still wanted to see this! We booked a 3 day tour with Baikal Explorer in February and it was one of the most magical experiences of my lifetime. Driving across a frozen lake, lying on the ice, sitting in an ice cavern, leaning on a clear, four foot high frozen sheet of ice that was once a wave but literally froze mid-wave one night, walking over the bluest-blue ice chunks in the world…where else can you do all this plus more?
Baikal Explorer gives you free range to set up your tour however you want. Simply let Leonid know when you book and you can add extra destinations, days, whatever you want. Our guide, Anna, picked us up at our hotel in Irkutsk and drove us to Olkhon Island. She was a million percent great!! We adored her! She is super sweet, fun, speaks fluent English and is completely fearless! She was jumping over ice chunks like a mountain goat! She was always there to lend me a hand as I was slipping on the ice or suggesting a different camera shot that we hadn't thought of or giving a tip on how to keep our hands warm. We love Anna!!
A few specifics to help you plan: You will be a little daunted when your guide drives onto the frozen lake the first time. When we got out of the car, we walked as if we were walking on broken glass. Then we got used to it and it was incredibly fun! Our motel for two nights was fairly small but absolutely adequate. The rooms were warm, there are showers with hot water and single beds. Breakfast and dinner are provided each day. The second day was our frozen lake day. We wore 5 layers plus our winter coats. Wearing two gloves helped, also, super thick socks and of course, boots made for -20 degrees. I used the new charcoal packets to keep my hands warm (should have brought the toe warmers I purchased but foolishly left at home). My husband did not use the warmers and his hands were darn cold. I was never cold during the day except my feet. You can always get back in the jeep if you're too cold and they'll turn on the heater. Our camera froze 27 times! We had to hold it in our hands to get it to work again. Our pictures look like they could be on the cover of National Geographic! Staggeringly beautiful!
Book with this company and they will ensure you have a safe and incredibly memorable experience in Siberia!

Susan Phillips | (February, 2018) / USA



I was travelling with a group of 8 women. First in Mongolia and then, about 10 days in Baikal: both coasts. The east coast with Ura the source of infinite knowledge and the west coast with Sacha who accepted all our requests, strange as they were. And thanks also the drivers, Vitali in Buryatia and Sergei in Irkutsk. And finally thank you Leonid and Slava. You are great!

Timna OREV (22-31 August, 2018) / ISRAEL



I would just like to say a big thank you to Leonid and his superb driver who took us to Olkhon Island for the 3day/2night tour. We were a group of 8 travelling together and Leonid was able to accommodate us with our own private tour. He picked us up from the station and we headed off from there. The accommodation and food on the island was so clean, with comfortable beds and food for both breakfast and dinner was exceptional. We are a group of independent travellers getting together for the trans siberian journey and Baikal explorer made this sector very memorable for us all. Thank you for making the booking so easy and always being there to answer any questions so promptly when initially booking the trip.

Vanessa Bortolin (13-15 September, 2017) / AUSTRALIA



Visiting Olkhon Island in Baikal Lake
It was in Lake Baikal that we could, once more, witness the diversity of Russia. In this area you don't find fancy cars or 5* dining like in Moscow or St. Petersburg. Here you can enjoy the richness of Buryat culture, beautiful nature and the simple things of life.

Diana and Stefano (20-22 October, 2016) / LONDON



Thanks to a very kind tour guide, I had a pleasant trip. Tour program was awesome and tour guide was very friendly. Thanks to the kindness, i really enjoyed my trip. If tour guide to explain in english about Baikal and Russian railway it would be great to understand of history. I recommend the baikalex to all of Korean!

Thank you for your kind.
Yujin (09 October, 2016) / SOUTH KOREA



We found BaikaEx from Baikal lake website. We read many good review from many tourist. And I will also recommend this company to any tourist who want to spend your family trip in Irkutsk and Baikal lake also in Olkhon island. From the beginning Leonid was the one who arrange the tour program to suite what our family want and also to suitable for our 8 years old son. From Irkutsk airport at midnight he arrange pick up service on time. And make us feel very safe and secure since the tour start.
Our guide Alena she is very good and take care also a good driver. Our son really like her. We book 4 days 3 nights tour in Olkhon island and Listvanska in late winter 2016. Alena show us the best of frozen Baikal without any rushing. We can stop any place anytime we want. On second day we go to ice fishing. It was a really good experience to walk, drive, skate and picnic on a deepest icy lake with professional arrangement. We stay in Nikita home stead and try Bunya (Russia style sauna). And we go to Listvanska to the museum and open-air market. On the last day of our trip in Irkutsk Leonid took us to fishing island to catch the Amber and rainbow Trouts. And chef cooked it real fast for our lunch. It was so yum. I really want to do it again for our next trip.
We were lucky that we pick right company for our family trip. If you have kids and want to have a quality time for your holiday I will suggest Baikalex. You will love it.
This is one of the best trip that we can not forget in our life time. We truly thank you for Alena, Leonid and Julia for good hospitality and to be so professional. And we will looking forward to spring tour in future for sure.

Chanchanok Soontornyanakij (20-24 March, 2016) / THAILAND



I only had a short time in Irkusk-- 2 days. But I was able to take full advantage of my time thanks mostly to Leonid at Baikal Explorer. I had SO many questions for Leonid prior to my arrival-- he was kind and very quick to respond to all of my emails. He himself assisted with transportation and arranged my overnight dog sledding trip near Lake Baikal. I HIGHLY recommend the dog sledding -- it\'s a once in a life time experience. The dogs seem to be very well taken care of and they get so excited when it\'s their turn to pull a sled! The mushers were amazing and everyone was so kind and friendly.

Jessica (28-29 December, 2015) / USA



Having arrived in Irkutsk without a plan, we phoned Baikal Explorer in the morning and at 12:00PM had one of their guides pick us up from the hotel for a day tour to Lake Baikal. In perfect English, he explained every landmark within Irkutsk and on the way to the lake, showed us around the lake and the significant spots of Listvyanka, the Museum of Wooden Architecture and even recommended a really genuine Russian restaurant (the best in Irkutsk, the diner next why told us) when we returned to Irkutsk after dark. It was a most enjoyable experience. Thank you.

Graca & Mike (14 October, 2015) / AUSTRALIA



We used Baikal Explorer for our trip to Baikal. Our guide spoke English very well. He knew just where to take us and showed us around Lake Baikal. We enjoyed his commentaries about the places we visited and appreciated that he geared the trip to us taking note of our interestes. I love Russian windows so he stopped often for photo ops. We also had him take us around Irkutsk for a few hours and that was great. The cost is reasonable and he knows the area and history well. We highly recommend Baikal Explorer to travelers who want to see the Baikal, Irkutsk area.

D.jones (18 September, 2015) / U.S.



If you are short of time, you can still get to the island in 2 days 1 night. The trains from Moscow arrives in Irkutsk at 8am and you can leave on a local train 3 days later to go to Ulan bator. I emailed baikal explorer before I left the UK, they replied to all my emails quickly. He picked us up from the train station and we set off that day to the island. In september the Island is still quite busy, but I heard that in July/Aug, the queue for the ferry across was 5hrs+ and overnight if you were taking a car!!! We toured the East of the island & near the main town and then went to the hostel. It now has showers (though the website says no running water) it is family run and they are very lovely. They provide you with bedding and towels, and the beds were really comfy. The food was afternoon tea (cake & a cuppa) and dinner on the first day, which was filling and tasty. Breakfast the next day was a bit strange as it was pasta, but it was still tasty and lunch was really good. There isn't much to do in town to be honest, but Leonid took us to the supermarket and we bought beer and vodka and sat around talking to the other guests and playing cards. They have a sauna (Banya) and that was awesome, so time went quick. The toilets are a little away from the accommodation, so don't drink too much if you have a weak bladder :) The second day we did the tour of the north island, it was amazing, gorgeous scenery, we were very lucky because there had been lost of fires on the mainland and that had obscured the view from the island, but the wind changed direction for us & it was spectacular. If you remotely get car sick, take some tablets, this is off roading, so it's very bumpy, but definitely worth it. We didn't get back to Irkutsk until late that evening, so it was a long couple of days but definitely worth it, so much so i am thing of going back in the winter to see it in the ice.

Tina Howard-Hegarty (31-01 September, 2015) / UK



We had such a wonderful trip to the Olkhon Island, so well organised. Leonid was the best guide and showed us some spots that were off the beaten track. The homestay selected by them was excellent and we experienced the warm hospitality of the people of siberia through our host. The half day trip to Listvyanka with Julia as our guide was super and her enthusiasm was infectious ! Good job guys and we reccomend them to anyone who wants to visit the area. We hope to be back in Winter sometime to experience the lake in its frozen glory

Yashashree & Ruby (25-28 August, 2015) / INDIA



Thank you for a fantastic trip to Baikal. We had a wonderful day dog sledding with lunch provided and cooked over an open fire. Our next 2 days on frozen Baikal will always remain a highlight during our stay in Russia. We enjoyed all of the sites and the fantastic service provided by everyone associated with this company. Well done and we hope to come back during the spring months to see this areas transformation.

Judy & Mike Peacock (07-09 March, 2015) / CANADA



Thanks a lot for this wonderful trip ! That was a great pleasure for all of us !
I look forward to getting again soon to Siberia for another adventure with you !
Best
Martin (06-07 March, 2015) / FRANCE



Five friends and I took the 2 day dog trip and it was excellent. The team were conscientious and great company and the experience was wonderful. Highly recommend and thanks to our wonderful guides/hosts.

Betty L. (12-13 February, 2015) / CANADA



I recently travelled through Russia with my boyfriend on the trans-syberian, and our favorite stop was Lake Baikal. We arranged the whole stop through Baikal Explorer from the activities to transportation. They were always on time, and knew exactly what they were doing. They were very friendly and happy to help. The dog-sledding was exciting, and the meal offered on the 3 hour tour was a delicious soup, with tasty russian dumplings and tea. They also gave a small desert of cookies and chocolate and had pads for us to perch on in the snow. A magical experience over all.

Sarah Boyle (28-29 December, 2014) / CANADA



Thank Leonid for making us surprise and happy on the trip to Arshan, where we met the first snow of Arshan this winter. It was really a wonderful world. I think that was the best ending of the trip from the God. We also appreciate the patience on answering those emails and the satisfying guide and the help booking comfortable accommodation. Thanks Leonid for all done for us!

WenJing (03-09 October, 2014) / CHINA



Great service, had a fun trip. Everything was planned, worked out on time. Nice and friendly tour guide, was great and helpful.

Marcus Haerder (15 March, 2014) / GERMANY



All the good things you read in traveller feedback here are absolutely true. Our first experience with Leonid was when he booked the Circumbaikal Railway trip for us in autumn 2012. We were so impressed with his service that we returned in winter this year and did the Olkhon Island trip with him. I have travelled extensively, but driving and walking on the frozen Lake Baikal is one of the most amazing experiences of my life. Leonid\'s before and after sales service is amazing (to the extent of emailing us photos he took of us) and it was a joy to have him escort us whilst there. Don\'t worry about the cold, the driving, the food or anything. It\'s all fine. And we are 2 * 62 and a 72 year old!

Adrienne Isbister (23-27 February, 2014) / AUSTRALIA



Thanks a million for providing us with a once in a lifetime, winter experience on Lake Baikal. Driving over the lake's beautiful thick ice, and visiting the incredible ice formations around Olkhon island was simply amazing. I have been to 105 countries, and would rate this experience as being up there with seeing the pyramids in Egypt, Mayon Volcano in the Philippines, Machu Picchu in Peru and Mount Everest in Tibet.

The log cabin we stayed in was of special interest to me, especially the amazing brick, wood stove that kept the place toasty warm. Also, the meals were substantial and superb, even for me, a vegetarian.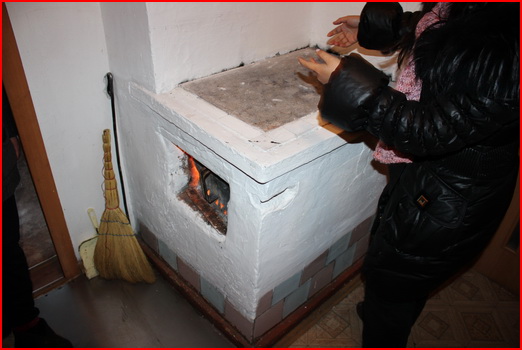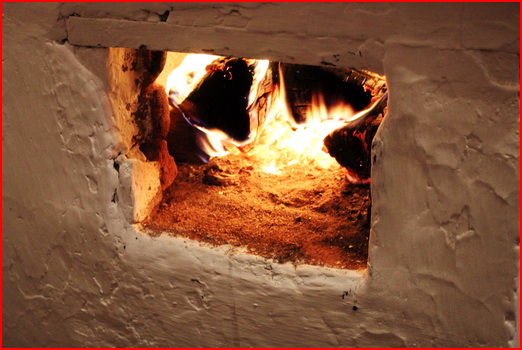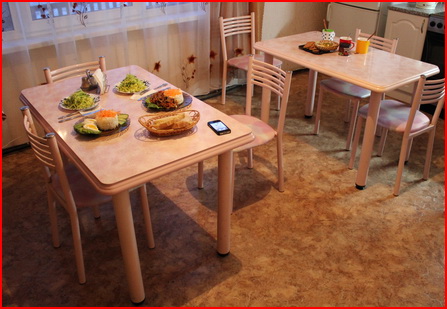 I have driven many miles and lived in the Ice and snow, but I have never met a better four wheel driver than you are. You made driving on the mirror smooth lake, even dusted with snow and over the hills and mountainous slopes seem effortless.

I was concerned about shooting photographs under extremely cold conditions, It being February and 40 below. But your instructions made it easy. You are an excellent photographer and took wonderful pictures of us. Thanks! Also, we are especially grateful for the many hours of talking with us you did as we drove around. Your English is excellent and your knowledge of history is spectacular.

Alena, if it hadn't been for you calming my fears, in your excellent English, during all my emails full of questions, this trip would have never happened for us. There is so much misinformation on the web, like Lonely Planets material about how it is impossible for foreigners to get a Russian visa in Mongolia or even Beijing. The fact is, anyone can easily get a Russian visa to visit Lake Baikal if they know the following information. First, you can get a visa to visit Moscow, without difficulty almost anywhere. And once you have that visa you can go to Russia through any point of entry no problem, even if you never plan to visit Moscow. The customs officers, 95% of them are women, simply check to see if you have a current visa, carefully look at you and your passport photo and stamp you in. Be courteous or they can hold you up for ten minutes and scare you in the bargain. They have all the time in the world.

I am an American living in Kunming China. The misinformation has it that I am required to go to a major city like Guangzhou, Shanghai or Beijing and apply in person at the Russian Consulate for a visa. Also, that it may take up to two weeks to get it. What a major pain and expense. But if you simply have a Chinese friend check the internet for you, you can find a cheap visa broker who will fill out your application, and get your visa for you when you send her your passport. So easy!

We are now looking forward to our summertime visit to Baikal, the freshwater sea.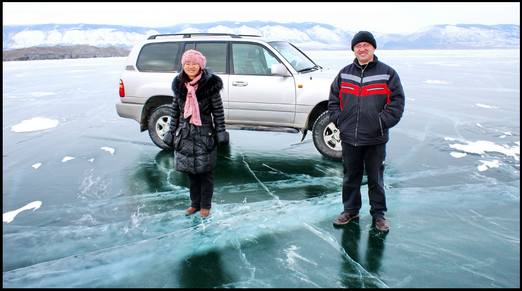 Kirk Alcond and Jade (15-18 February, 2014) / USA and CHINA



We are back to Brazil and would like to thank you for your support on our trip to Irkutsk and Listvyanka. Everything was perfect and the trekking to Bolshy Koty was amazing with guide Valeri. We will recomend your service and thank you very much!

Margot Fisch (11-13 June, 2013) / BRAZIL



How to describe the experience in one word? Amazing.
Everything was really as expected or even better, good people and high experience from Baikalex team, I recommend them absolutely. It is was easy to understand that they love their jobs, the previous recommendations were fine and finally they help me to choose the better option and also good to know touristic facts in the way between Irkutsk - Listvyanka.

They even help me to find my forgotten ebook when I asked for help! :)

Ruben Escolano (25 November, 2012) / SPAIN



Thank you for everything. Your hospitality and your kindness were as wonderful as the landscapes we discovered in Lystvianka, Olkhon and in Buriatia thanks to you. Of course we will recommand your services to our friends and colleagues who have the wish to visit Baikal lake.
Spacibo, vsyo bil prikrasno!

Pierre and Biljana ZOTOS (16 June, 2012) / FRANCE



We took the Dog sledding trip in March this year and found it to be well run and organised. We were picked up from the hotel on the dot and safely delivered back afterwards. The driver was personable and knowledgeable about the area and the way of life. A well run and proffessional organisation. I would recommend their services to anybody. Well done. Bob

Robert Holdsworth (15 May, 2012) / United Kingdom



We had a wonderful time on our trip to Olkhon Island. Everything was perfectly organised and Leonid who guided us on the tour was competent, friendly and a super companion. The trip is really something very, very special including the accommodation at Nikita's Guest House and the daytrip to the northern tip of Olkhon Island under the guidance of local guide Sergeji. Thanks again for a wonderful time.

Gaby and Willy (29 March, 2012) / Morocco and Germany



We took the Olkhon Island excursion last March (with a one day extension to visit Listvyanka), and had a fabulous time visiting the region. Our guide Alexey was very friendly and very professional, and made sure that every little detail was taken care of to make the trip as pleasant as possible (and his english is remarkable !).

The highlight of our trip was definitely the hours driving over lake Baikal\'s thick ice, visiting the incredible ice formations around Olkhon island. Accomodation was very good, with a special mention for the great food, and Leonid was always willing to suggest new things to go see.

The region is absolutely stunning, I recommend the trip when the lake is frozen, definitely a lifetime experience !

Kind regards from Paris
Pierre-Olivier (15 May, 2011)



Hi, thank you so much for a wonderfully organised week in Listvyanka and Olkhon Island. We had a fantastic time. The dog sledding and snow mobiling were great and walking on the ice was incredible. Thanks again (and for sending the photos) and best wishes from Washington.
Natasha and Casey



DEAR MR BATOROV
WE HAVE RETURNED TO SEOUL AS PER SCHEDULE YESTERDAY.
MANY THANKS FOR YOUR KIND HOSPITALITY DURING OUR STAY IN IRKUTSK.
WE HOPE TO SEE YOU AGAIN. THANKS AGAIN.

BEST REGARDS.
BOKHAN LEE



We recently took the Variant 2 Budget Package Tour of Olkhon Island and throughly enjoyed the experience. Olga in the Fisherman\'s guesthouse was such a welcoming host and the Jeep ride was one of the highlights of our trip. Olkhon Island is unbelievably beautiful and when we were there (in June), the wildflowers were in full force. Very enjoyable trip overall (not counting the mini-bus ride which was not so much fun! But nevertheless an experience to remember).

(11-14 June, 2010) / Lynda Hanwella, USA



Just a quick message to say thank you so much! Alena met me at the station and everything worked out as planned.

The Circumbaikal excursion was one of the highlights of my 4- week Trans-Siberian journey. The guide who accompanied us on the trip was excellent, I loved the home cooked meal at the place where we stopped for lunch and Baikal simply took my breath away!

Thanks again!

(09-10 June, 2010)
Madeleine Opthof, Switzerland



We travelled to the Tunka Valley and Olkhon Island with Leonid of Baikal Explorer in October 2009. Leonid put together a tailor-made trip which was full of interest and natural beauty and he was a first-rate guide, knowledgeable, enthusiastic, thoughtful and very good company. The whole trip was wonderful but the highlight was standing on the hills of Olkhon and looking out over Baikal stretching away to the north under a cloudless sky - an infinity of blue. Lake Baikal is a wonder of the world and we doubt there could be a better way to see it than with Leonid and Baikal Explorer.
Tony and Marianne Smith, England



We just wanted to thank you again for all your efforts during our 4 night trip to Olkhon island - it was one of the highlights of our London-China-London trip. We enclose a couple of photos we thought you might be interested in

Best wishes,
Alan, Sue, Jack and George Guy / UK



yes we know it took us far too long to thank you for your service on our trip around lake Baikal.

We enjoyed every single minute in this fabulous region. Everything you prepared, worked perfectly. There was definitely nothing to worry about.

We still have in mind your answer to our question "Do we need anything?". And you told us to keep the batteries for our cameras ready.

Using the public transport together with local people, gave us very good experience and knowledge about living in Russia.

The trip to the Selenga lighthouse was a phantastic experience in a very remote traditional settlement. The language difficulties did not really effect the fun and experience of the trip, it just made it a bit difficult at the start.

Thank you again very much for your support and the perfect organization of our trip. We are sure we have not been in Russia and in your region the last time, we definitely come back.

Best regards,
Claudia Busse and Harald Tiedemann
Germany



Wow! I cannot believe that it has already been nearly a year since our amazing journey to Ozero Baikal and I have not written to tell you what an outstanding experience it was. The boat, the crew, Leonya and his wife were all incredible. We saw nearly all of the wildlife and sights that you could imagine and the trip went without a hitch. I will never forget the moon rise on the last night on the west side and the beautiful fire with the Capitan and his wife reading Russian children\'s stories to my five year old son. Cokie has fond and vivid memories from his Lake Baikal expedition. He points to the lake every time he sees a map and tells anyone who will listen about the nerpa, the capitan and the giant brown bear that chased down the \"round rock beach\"...

Thanks so much for the wonderful trip and the most unforgettable memories.

Cheers,
Coke, Som and Cokie / USA

PS: The food was AMAZING!!!!!! Especially the deep-fried arctic grayling - Som wants the recipe!



Sorry for my laziness since this comment should be made almost half year ago. Meanwhile many things happened in my life but I am pretty sure the beauty of the Baikal will last forever just like the emotion of love will be never gone. Leonid, I strongly appreciate your hospitality and expertise in case of our accommodation in Irkutsk and trip to Olkhon Island. It makes everything much more easier especially in the duration of interseason. Thank you.

Lee, Julia, Harry & Yu
China & Canada



Dear BaikalExplorers,
We are back in France and brought a lot from this trip. Moscow was to see but there is no big surprise over there! The most emotional part was definitely the week we spend with you at Baikal. The landscape especially in this autumn season was unforgettable. You have taken care of us in such manner that we had just to enjoy the Siberia and all information you provided on the lake and its region. Thanks to you for this well organised week. The drivers and all the people we met where also perfect with us.
With Pascale we have a real interest for another trip as we feel that we just touch a first bit of this part of the world. Keep it as pure nature as long as possible!
We have plenty of subjects to talk about and started to share our enthusiasm with other friends to convince them to come with us next time!

Best Regards
Michel Chevet, France



To BaikalEx,
we are back on Sakhalin now and want to thank you for a great trip on Olkhon Island. We had a fantastic time, you were a perfect guide. We enjoyed staying in Khuzir with Olga and her family and not to forget Fedor our small friend, the dog.

We can recommend anyone to travel to Olkhon guided by Leonid. We loved it in autumn, the colours are truly fabulous and the mountainbiking was great, but now we are tempted to come back in winter!

Hans van Elk and Louise van Alenburg, The Netherlands
now on Sakhalin Island, Russia



I really recommend the services of Baikal Explorer. I can say this from the following experience:
I had organised a concert tour to St. Petersburg and Siberia for children choir "The Dutch Nightingales", a group of 40 people. According to our schedule we would arrive from St. Petersburg to Irkutsk on July 9, 2006, have a day excursion to Lake Baikal organised by Leonid, and travel by train to Krasnoyarsk in the evening with train tickets also arranged by Leonid. Unfortunately this was exactly the day when a tragic catastrophe with an Airbus occurred at Irkutsk airport, where 130 people died. Due to this tragic event our plane could not land in Irkutsk and was diverted to Bratsk, about 700 km north of Irkutsk. Our group had to wait there the whole day. Despite the difficult situation of that day, Leonid assisted us very well (I was in touch with him by phone). He instantly cancelled the excursion in order to reduce our costs as much as possible. And, more important, when we got the announcement later that day that we could fly from Bratsk to Irkutsk, Leonid arranged with the administrator of the railway station in Irkutsk that our train to Krasnoyarsk would wait for our group! This really happened, so when we finally arrived the train departed with two hours delay. But we had caught it and could use the tickets that Leonid had arranged. This way the trip with the choir could be resumed according to the original schedule and the rest of the trip was marvellous! Leonid: Thank you very much again, and I hope we will have another opportunity to make the missed excursion to Lake Baikal. In any case I will recommend Baikal Explorer to my SiberTours customers.

Henk Sprenkels - SiberTours, The Netherlands




Dear Leonid!

We came home a week ago from a trip which we all will always remember.
Thanks to You, everything worked out so fine.
We really liked our staying at Olga's. Olga and whole her "team" was so friendly and their foods were tasty.
Special thanks also to our driver Andrei for being so sympathic.
We will recommend your services to all, who are interested to go to Baikal.

BIG BIG THANKS TO YOU

8 Finnish travellers




Hello,

We are back home and once again wanted to thank you for the nice tour. We had a great time and even though the weather wasn't the best, we really enjoyed the wonderful sights and views. When we decide to come back to Irkutsk, we will definitely spend there longer time than we did now and we will contact your company immediately.

Have a nice summer, best wishes,
Pia and Helena from Finland




Just a quick note to say thanks for the great trip to Olkhon Island and Listvyanka in June.

I would really recommend anyone thinking of going to the island to use Balkai Explorer. Our guide (Leonid) made the experience all the more worth while, and was full of genuine enthusiasm for the area and all our questions. Truly you will be thankful for not going it alone, and the tour is definitely good value.

Not only is the area full of natural beauty, but it is unspoilt by tourism. While the villages and city of Irkutsk are surprising nice to stroll around. Making this the place I most enjoyed on my trip, so much so I hope to return one day, but perhaps with a little more caution where the vodka is concerned!

Mathew Holloway (UK)




hello,

We wanted to thank you and say that we were very satisfied by the trip to Olkhon. We were warmly welcomed by Olga and her family (also it was a bit difficult to communicate with a few words of Russian) and we discovered beautiful scenaries traveling around the island with Andrei. We are now visiting Irkoustk and the address you recommended (Elena's place) is a very good one.

Thanks a lot for everything.
Caroline & Marie (France)




Hey there, Just a line to say thanks for the great time and wonderful diving while we were visiting Lake Baikal. We had six days of glorious weather, first class service and we met very nice people. I will recommend you to anyone going to dive at lake Baikal.

Best Wishes,
James Fudsen (Denmark)




Our winter trip to Irkutsk and Olkhon Island were fantastic in large part due to Leonid's help and guidance. He was friendly, accommodating and genuinely enthusiastic about sharing his knowledge of the area with us. He was also patient beyond the call of duty. We'd definitely recommend BaikalEx to other travellers and plan to use them again ourselves if we go back to Baikal. Many thanks, Leonid.

Jill Ong (Singapore)




Hi! Leonid...
I arrived in Seoul and now I already miss Siberia.
Your tour program to Olkhon Island was so gorgeous that I hope to be back there soon. Especially staying in fisherman' house was a special experience and the apartment in Irkutsk you recommended was really good and cozy. And I made a friend with Leo!! Anyway I desire to go back there and God bless you!!

Lee Dong Won (South Korea)




I had a fantastic time in Irkutsk due to Baikalex. My wife and I enjoyed a fascinating journey out to Lake Baikal and got the opportunity to meet many interesting people thanks to them. A fine service and a memorable experience. I can't recommend Baikalex strongly enough to any tourist travelling to the area.

Rob O'Brien & Gemma (Australia)




Hi Leonid,
Now we are back in Munich. We spent wonderful days on Olkhon. We met Ludmilla from the weather station and also Misch and Mascha .....have a lot of fun, drinking Vodka etc. We drove back by bus, no problem.
The guesthouse in Irkutsk is not so comfortable. No private atmosphare, a lot of backpackers are there. But we will come back to the Baikal in two years.

Many thanks for your support and many greetings from Natascha and myself

Thomas & Natasha (Germany)




Dear Leonid,
We are now safely back in Moscow. We just wanted to say thank you for our super trip in Lake Baikal. We will have no hesitiation in recommending your company to our friends here.

Thank you,
Norma Metcalfe




Hello Leonid,
Zunächst danke ich Leonid recht herzlich für seine Muhe. Er besitzt sehr gute Kenntnisse uber die Gegend um Irkutsk und den Baikalsee. Zudem spricht er sehr gut englisch. Ich verbrachte dort 9 unvergeßliche Tage. Alles klappte super. Leonid holte mich sehr früh morgens am Bahnhof ab und wir starteten gleich die folgenden Route: - Arshan - Slyudyanka - Listvyanka - Irkutsk - Olkhon Island - Irkutsk. Ich fand all diese Plätze schön. Am meisten gefiel mir aber die Bahnfahrt/Circumbaikal Railway. Der Zug fuhr sehr langsam am See entlang und so konnte ich sehr gut die herrliche Landschaft bewundern. Gerade weil es mit dem Zug so langsam voran ging, durfte ich auch einen wunderschönen Sonnenuntergang erleben. Die Zeit in Listvyanka nutzte ich, um ein wenig auszuspannen. Nebenbei konnte ich hier das erste Mal in einem Trockenanzug tauchen. Danach gefiel mir auch sehr gut der 3-tägige Aufenthalt auf der Insel Olkhon. Die Landschaft dort war ebenfalls sehr toll. Untergebracht war ich stets in Homestays bei einheimischen Familien. Die Leute waren sehr nett und freundlich. Sie gaben mir auch immer sehr gutes Essen. Letztendlich bin ich sehr glücklich, dass ich den guten Menschen Leonid kennenlernte und er mir all diese schönen Plätze zeigte.


First I have to thank Leonid for all his effort. He has a very good knowledge about the area around Irkutsk and Lake Baikal. Also he speaks very well english. I spent 9 unforgettable days there and everything worked very well. Leonid picked me ap at the train station very earlier in the morning for the following route: Irkutsk - Arshan - Slyudyanka - Listvyanka - Irkutsk - Olkîn island - Irkutsk. I enjoyed all the places. But very much I enjoyed the Circumbaikal Railway. The train was going slow along the lake and so I could watch the scenery very good. Because the train was late I saw a very beautiful sunset. Listvyanka was good place to relax. There I used the chance to dive for the first time in a dry suit. Further on I enjoyed also very much the stay for 3 days on Olkhon Island. The landscape there is very nice too. During the whole trip I stayed alwŕys in homestays. The people there were very nice and friendly and they served me very good meals. Finally I can say I 'm very happy that I found this kind person Leonid who brought me to all the nice places.

Best wishes and regards,
Dobler Thomas (Germany)




Dear Baikal Explorer,
Just a short note to thank you for your excellent arrangements for our recent trip to Siberia. I have attached an overview of our experience for you to read. So, we all had a great time, saw all the highlights that we had a chance to see and great landscapes and hospitable people as well. We have wonderful memories of our stay with you and beautiful photos to show to all our friends.

Best regards,
James & Rebecca (UK & Norfolk)




Dear Leonid,
Thanks a lot again for your advice in Irkutsk and for giving us a lift on Ol'hon island. For having met you, I can only recommend your services to those who are planning a nice, customized trip to the Baikal region.

With my best regards to you and to your girlfriend.

Christophe Buchwalder (UK)




Hello and thanks,
My name is Stephen Tarr. I recently returned from my Trans Siberian holiday, one of the biggest highlights of my holiday was the tour with guide of Baikalex to Listvyanka. The guide was really helpful and I had a wonderful time and would like to use this guide in a future trip. You see I plan to return to Irkutsk in the winter round about christmas time, I haven't got the dates yet but when I have them I will be in touch.

Any info of ideas and activities for the winter stay would be much appreciated, I would prefer the same guide if it is possible. Bye.

All the best,
Stephen Tarr (UK)




Living and working in Moscow, Siberia wasn't one of the first destinations on our wish list of places to visit, but that's all changed after our visit to Baikal last summer.

BaikalEx helped us to plan our trip to get the most out of our 5 days in Siberia and was always prompt to reply to our many enquiries and concerns.

We spent most of our time on Olkhon Island which is everything that you would want from Siberia in the summer - breathtaking, untamed wilderness, few tourists, fewer mosquitos, hot (I tanned better there in 5 days than 2 weeks in Mexico) and water in the lake colder and cleaner than you could imagine.

Highlights from the trip have to be fresh, fish soup made for us on the shores of Olkhon, walking in the hot humid evenings to watch the sun set sitting at the side of the lake, listening to the folklore of Olkhon.

BaikalEx organized everything for us - transfers to and from airport, accommodation, travel, careful driver (something quite rare in Russia!) and guides.

BaikalEx has given us a taste to explore other parts of mother Russia and we're already planning a skiing and snowmobiling trip with BaikalEx in early spring. We have no hesitation in recommending BaikalEx to anyone with a sense of adventure and who is prepared to put up with a little hardship to appreciate this incredibly wild and beautiful place.

Martin and Andrea,
Moscow




Dear Leonid,
Just a note to say thank you for your efforts in looking after us during our stay in Siberia. We had a good time and feel privileged to have seen Baikal, which we had wanted to do for a very long time. It was a nice trip and we were lucky to have excellent weather the whole time.

Leonid is a patient and courteous guide, with an excellent knowledge of the geography and history of Baikal and the local customs of the Buryat people, including some of their language. It is clear that he has a great affection and respect for Baikal and one gets the feeling that he too shares the pleasure and amazement of his guests whenever he goes to Olkhon. The hosts on the island are very relaxed and hospitable, and cook the most wonderful homemade cuisine from fresh ingredients grown in their garden. The sight of cows wondering freely in the street is very charming, a peaceful and calm place. The lake itself and the more rugged parts of the island remind us that here nature is supreme and man is just a diminutive guest.

Thomas and Erika Arvai
Kent, England




My stay in Listvyanka was excellent, and I really enjoyed my stay there, the owners of the flat made us feel at ease and introduced us to the locals which was an additional bonus. They also had the best breakfast we had during our trip in Russia, so That would be nice.

Douglas, (Wales)




Dear Leonid,
We very much enjoyed your company, your attentiveness, and all the information you provided. Thank you again for the tour to Olkhon Island! It was a pleasure to make your acquaintance.

Sincerely,
John, Maria and Michael Sullivan (USA)




Dear Leonid:
Great job on all the logistics! The trip was a big success and Kelly got his passport - really fine, professional execution on your part as Project Manager. I'll be back in touch with you with some ideas.

Best regards,
Richard (USA)




My wife and I enjoyed our trip to Olkhon Island on Lake Baikal in July 2002 very much. The area is one of the most austerely beautiful and tranquil places we have ever visited and you get at a real sense that it has not changed since prehistoric times. The awesome dimensions of the lake can only really be appreciated by seeing it firsthand and the island is probably the best place to view it.

Our guide drove us to and from the island in his own car and was very friendly, helpful, knowledgeable and clearly well known on the island. The experience of staying in a fisherman's house gave us a first hand feel for what life is like there, although visitors should be prepared for basic conditions.

Our 4-day tour was great value-for-money and a fantastic experience I would recommend to others. We are still thinking about going back in winter when the lake is frozen.

Best Regards,
Matthew Frost (UK)




Dear Leonid
We arrived home late yesterday from a most memorable holiday in Russia. All of us enjoyed very much the trip to Olkhon. The organization was excellent and staying in Khuzir with a family was very nice. Thank you very much for all your help and organization and to Vadim and the people on Olkhon for their hospitality.

David Bagshaw (UK)




Hey,

This is Brett Daver. My girlfriend Joan and I went on boat tour with you guys 10 days last month. Everything and everyone was great. We especially appreciated your enthusiasm and energy with all your customers. Captain Vova who is an outstanding boat handler, informative, attentive to all passengers, provided a lot of information. Thank you Vova for all your help and for sending us champagne. This was our first cruise and you bet we'll be back for more.

Best Wishes,
Brett & Joan (UK)




Hello,

My husband & I booked a tour through your company representative in Mongolia and our further experience with Baikal Explorer exceeded our expectations.... Our guide Leonid was extremely responsive to our seemingly endless questions! He is very knowledgeable about the area as as well as the route and totally prepared us for a wonderful trip.... I cannot say enough about the incredible service during the tour. We cannot thank Leonid and Baikal Explorer enough for the professional service they offer that truly delivers!

Raye & Mike Dolfner (Germany)




I wanted to thank you and Baikal Explorer from all of us for a fantastic cruise, every little detail was taken care of. It was everything we hoped for and more, the food was great and everyone in our group had a good time. We are all looking forward to visit Baikal again.

Stewart Hunson (Switzerland)




We booked a B&B apartment which was very spacious and well equipped and just around the corner from the main hotel in the city centre. Staff very friendly and welcoming - very obliging and willing to help. The apartment was spotlessly clean and the location was excellent - an easy walk to all the main tourist sites, close to the train station and the airport. Price was the lowest that I inquired in the same area. Certainly recommendable.

Thank you,
Steven Barhen (UK)




Alexander,

Just wanted to drop you a line to say "thank you" for everything you did to get my tour planned. I and my family are extremely satisfied with your prompt service and excellent response time to our inquiries! We are surely glad we chose Baikal Explorer as our agent. You have been wonderful to do business with. Thanks for taking care of everything and looking after us right up to departure. Your people seem to really want to give your customers the best deal and the fastest service.

Give our regards to Leonid, and thanks so much!

Tom Fisher (USA)




Just wanted to thank Baikal Explorer for a most enjoyable time on the Siberian Lake Baikal boat tour. We just got back from our honeymoon and everything was fantastic. The service, food and excursions were great as well. Thanks for taking care of the booking arrangements for us and making the whole travel so affordable and delightful.

Angie Rides (Romania)




Dear Baikalex team,
We just returned from the wonderful tour you planned for us in Siberia. We had a grate exploration of your 'wild' area and will have memories of a lifetime. I have already sent you some pictures of those in our group at the hot mineral baths in Khakusi. We are going to get together soon to begin planning the next travel to the Far East, and you can be certain we will book through Baikal Explorer.

Tom Belmor (Norway)




To the team of BaikalExplorer:
The "Baikal Cruise'03 - Northern Sites" was fantastic, although I was seasick at one time. The people who accompanied us were very experienced. We enjoyed being able to speak a little bit of Russian with the captain. We did everything that was on the program and even more. Fishing was great! I have never tried before such an extraordinary way of fishing. Unbelievable!!! It was really more than one can expect from a vacation adventure. However the boat was a bit noisy. At first glance the boat did not look safe and reliable, but during our 10 days we had never met a better option. I think there were no ships at all! This was a good travel and we have seen a lot of Baikal. Thanks for the great itinerary! We certainly will not hesitate in recommending your services to anybody who is thinking of going to Lake Baikal, and hopefully we will be giving you another call ourselves sometime next summer!

We had a great time!
Ali T. Dezou (Netherlands)




Hello there!
Thank you very much for an extraordinary honeymoon. We were so impressed with the service we received from you personally and everyone we met during our trip. It is hard to say what we enjoyed most, because all destinations were so different and unique. Lake Baikal is beautiful. The whole itinerary worked excellently. We felt like we got very personalized attention.

Thank you for your hospitality
Joe & Vanessa, (Australia)




Andrey, Thanks for your help on our last tour. A friend of mine is looking for the same adventure for her parents in Siberia. Could you help her out? I appreciate all that you have done for us. I have and will continue to recommend you and your company to my friends and colleagues.

Sam Kulhard (Switzerland)




We have just returned from doing the East Siberia & Lake Baikal tour. It was the best and hardest thing I have ever done. Our tour guide, Alexey, was brilliant. He went out of his way to help us, he entertained and educated us and made our trip thoroughly enjoyable. His enthusiasm was never ending and we had a great time.

Mary & Jeff Charlstone (UK)




Leonid
Just a quick note to say thanks for a great tour of Oklon and Irkutsk. Mike our guide was excellent and we throughly enjoyed our visit. If you need a reference to assist your business I would be happy to help.

Thanks Again
David Grant (USA)




Hello dear Leonid, Vadim, Alena and all the staff,

We are back from our trip to Russia - A Wonderful Experience!!!

Firstly many thanks to you guys for all the bookings and confirmations etc. The hotels, the tour operators and of course, the destinations, were great. The trip was absolutely brilliant and your organisation was superb. You don't realise how well things are organised until you see how disorganised they can be. So we were extremely grateful to have booked through BaikalEx.

Our tour guides throughout Russia, were not only highly knowledgeable, but invariably pleasant, patient and always punctual. Many thanks to your reliable and courteous drivers for their energy and enthusiasm. There was always someone to meet us at the airports, and take us to our accommodation and transfer us from hotels to airports.

Great nature, extremely beautiful lake Baikal, exciting and appealing culture - it was a highly memorable trip!

Grateful thanks for a Russia dream come true!

Dana Jones & Discovery Expeditions Co. (Ireland)




The service was great, and the guide was remarkably well educated and interesting. The views were beyond words.

I travelled by myself to see Lake Baikal at the age of 17, in 2002, after having found baikal explorer on the internet. it was the most incredible experiences of my life. i stayed for 3 days in a beautiful rustic house on olkhon island. having visited the grand canyon, alaska, and many other spectacular sites in this country, i can say that nothing compared to Baikal. the service was great, and my guide Leonid was extremely well educated and interesting. I greatly enjoyed the 2 hour car ride to the island, as I learnt so much from conversing with him along the way.
While I was at Olkhon island, my parents called his office at least 3 times, worrying about me, and in the end they just went on and on about how courteous and informative the staff was.

email me at zeke@cmu.edu if you have any questions. I just can't say enough about leonid and his staff.

Ezekiel Charlesworth (USA)




To Baikal Explorer,
We are back after the most wonderful holiday we've both ever experienced. During our jeep trip in Olkhon we explored the whole island - quite interesting in the contrasts in landscape! It is a stunning country and we were there at the very best time of the year. This and the excellent accommodation you arranged for us certainly helped make our trip an enjoyable and memorable one. Thank you very much for everything and we hope to see you again soon.

All the best,
Jacques Tana, October (Indonesia)




To the stuff of Baikalex:
We came back recently from our Baikal adventure we booked through you and we enjoyed it very much. We had such a great time and never got the chance to tell you about it. The Yaroslavets was definitely the best and safe vessel with very friendly crew and extremely good food, we heartily recommend it. We travelled all over Baikal and saw everything we possibly could - from north, west, south and back south. Unfortunately, we were unable to see Kabanya due to very big storm. I hardly could imagine such a big waves to be on the lake. You were all extremely kind and most helpful and all plans went without a hitch - what a pleasure to deal with "BaikalEx". Thanks again for organising a great and problem-free round in Siberia for us.

Regards,
Albero and Marja (Finland)




Dear Leonid,
Thank you for our wonderful trip to Lake Baikal!! We had an awesome time! Your country is absolutely beautiful! The organisation was amazing, the food was excellent and the information on wildlife and fauna was an added bonus. I would strongly recommend Baikal Expeditions to anyone wishing to take tours in this part of Russia.

Best wishes,
Hugh & Maria, Martin & Sherrie (France)




Dear Leonid,
Just a quick note to say that we enjoyed the Great Baikal Islands cruise. I particularly enjoyed the Seals excursion and the beaches and wildlife of the Ushkany archipelago were some of the most beautiful I have ever seen. The guides and the crew were so enthusiastic and informative and the accommodation in the hunters hut was a great experience.

The drivers have a good knowledge of your beautiful country. Being humorous, energetic and completely capable they made our trips in Olkhon Island a great fun. We had such a fantastic time, that I am hoping to return for another visit.

Best regards,
Chris (Australia)




Dear Vadim and Leonid,
We want to thank you for organising our trip to Baikal and making our dream come true. We had a wonderful time with everything from your side running very smoothly. Diving and snorkelling and boat trips were excellent. I had my first experience of snorkelling and Eric did his advanced PADI course and was very pleased with that. He will send you some our underwater photos, so I am sure you will enjoy them. Once again many thanks for the gorgeous week!

Sincerely,
Helen and Eric Brones (USA)




We would like to thank all the Baikalex stuff for kind hospitality and making our stay at Baikal such an enjoyable one. People are extremely helpful and friendly, always ready to make the day easier for their guests. The apartments were in very excellent condition, the facilities superb, atmosphere pleasant. We will definitely recommend Baikalex to anybody who is planning a vacation stay at lake Baikal. Once again, thank you for everything.

Kurt Ingerd and Anna Svengren (Sweden)




Dear Alena,
We just wanted to thank you and Leonid for organizing our trip to Baikal and Ulan-Ude. I particularly appreciated the cordial atmosphere as well as professionalism and helpfulness of the BaikalEx personnel. Thank you for organizing such a lovely holiday for us.

With kind regards,
Kate and Alexandra (New Zealand)




I had a great wooden cabin in Listvyanka and fantastic breakfast in the morning. I like it and if I must return to Baikal I want the same house.

Thank you,
Anne Nelsen (Austria)




I just wanted to thank you for organizing our stay in Listvyanka with Yuri and Alexi. They were most congenial and generous hosts. Everything was perfect. The apartment was clean and in working order, and we had a wonderful time. We also wanted to extend our appreciation in the ease of organizing the details. It was SO easy! We will definitely recommend your services to our friends.

Thank you,
Lacy Shelby (Canada)




I have recently travelled with your company doing the jeep trip across lake Baikal. Everything about the tour was just right, the people were great and it certainly gave me an insight into Siberia and its culture. We were lucky with the weather and only had a couple of days that it snowed lightly. But it is really cold, so Leonid's advice is very relevant. The Lakes were frozen but still worth every step it took to get there. The views from Ushkany Islands were absolutely spectacular! It is an experience that will last for the rest of my life and I am already planning my next trip back!

Mark Renfler (Switzerland)




Hello Baikalex,
Our recent Baikal - Olkhon Island adventure was excellent. We had a wonderful time and all went very well. Thanks Leonid for the great service and for quick responses to my inquiries. Our booking experience with Baikal Explorer was very efficient. The price quote for Olkhon Island tour was much less than I found on any other 'travel to Baikal' web site. We'd like to try the Siberian route again, but this time we are going to take our children with us. We will be back in touch for our next vacation.

Mike Parson (USA)




Hello Leonid,
We loved our Baikal trip! The days we spent on this 'leg' were the best we had on our entire vacation. I can't believe how lucky we were with the weather. The hot springs were a treat and we both enjoyed the waterfall at Arshan, Sayan mountains. In addition to the wonderful sites, weather and the people we met in your country, we really enjoyed the assistance of Konstantin. I would be happy to tell anyone about our wonderful trip. We had such a fantastic time, that I am hoping to return for another visit.

Best regards,
Antony, Brian & Helge (Italy)




We've just retuned home and wanted to thank you for making our vacations so enjoyable! The land tour and excursions were great. Information help, baggage handling and tour guidance was absolutely perfect. You will be highly recommended to anyone we hear talking about travelling to Baikal.

Thank you again for your wonderful patience and guidance!

Joe Oster (USA)




Dear Mr. Simanovsky,
Just a short note to let you know that we had a fantastic Baikal adventure. It was probably the best service we ever had from a travel agent. The day out with Andrew was really something which we will remember. The connections and service from your guides were brilliant.

Kind regards,
Sarah Williams (USA)




Dear Leonid,
I'm sending this message to express my appreciation for everything you did to make our trip to Baikal a memorable occasion. Vadim has provided us with the team of very knowledgeable guides and safe drivers to ensure a pleasant and smooth tour. Thank you very much for the wonderful accommodation in Khuzir. It is a very hospitable place and definitely the best on the island. The food which we were presented with by Natalia, was of the highest standard. Thanks a lot for everything that you did to make it so special.

Cordially,
Thomas Bougsh & Family (UK)




Hi,
I'd like to thank you and the people at BaikalEx for your help in organizing the trip to lake Baikal! We want to let you know that we were very impressed with the whole package as far as the service goes. Your guide was extremely helpful and friendly and really did his best to make our trip wonderful. Please thank Vadim, Tatiana and Kolya from us. They also helped to make our trip perfect. We loved Siberia with its colourful and friendly people and we were very sad to leave. So thanks very much once again for all your efforts and assistance. I will recommend BaikalEx to anybody who is planning a trip to Siberia.

Yours sincerely,
Paul A. Corney (Canada)